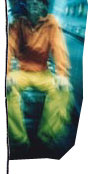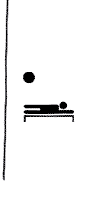 Professor Oz was born on the 21th of august, 1967 in Strasbourg. He fastly improvises himself as a Dj for birthday or friendly parties, when comes a day, under the influence of many elements, when he puts in his head the idea of becoming a musician. He then starts programming B.A.R. & singing in an alternative rock band. Considering the fact that, at this time in Strasbourg, getting your hands on a MIDI plug was like going fishing in the woods, his task was not an easy one but he finally got it and subsequently released his first EP in 1991, on ADSR, the label of a visionnary parisian called "Olivier le castor". Then came a big period of inspiration research, travelling through Switzerland, following the famous Couleur 3 radio team over their fabulous parties in wonderful locations, through Germany with the extremists from the south, London, Spain without forgetting the nights in Paris like SOMA, Time Out, Nostromo, etc.

In 1994, he meets Brad Scott, musical leader of Arthur H.'s band & works with both of them on an album, before crossing ways with Niktus, bassist for F.F.F., for whom Professor Oz does remixes.

He discovers the Pro-Zak Trax team in 1995 (beginners at the time, under BMG's sponsorship) and gets involved in the Aleëm project during 3 years, with dj mixes in prestigious locations like the Ministry Of Sound, the Oman Park in Istanbul (first turkish rave!!) & the usuals suspects: BainsRexQueenGibus, La Terraza (live) etc.
Aleem's album, "Sound season", will soon become cult with its dancefloor filler "Filtri organi", which has been danced to by millions of feets, thanks to the hundreds of thousands of the "Annual II" Ministry Of Sound compilation sold, mixed by Boy George & Pete Tong.

He then leaves Paris , to go to Austria for 3 years where he meets Richard Dorfmeister (G stone), and his neighbour Sugar B. (Swound) with his "verlange wohnzimmer". He will produce there some good trax, never relased until now (each month an exclusive and unreleased track from Professor Oz will be downloadable on this site).

In 1998 he gets from Pro-Zak Trax a "white card" on the sunking Stephane Malca's album "Next to you". On the 27th of April his daughter Marcia sees the light .

In 2000 he composes "One", which was supposed to be called "100%" but Johnny Hallyday was faster ("Sang pour sang"!)... This first solo album was made under the influence of bands like: Kraftwerk, Afrika Bambaata, Newcleus, Prince Charles, Cabaret Voltaire, Brass construction, Zapp, George Clinton & all the others...
2001 is the year of his first website and real meeting the Timec team , (Djouls).
2003-2004 ,working on a minialbum called" Microlive " , few gigs in
&sun ,released in 2008 on thecompilation , "Musik for film" by burning Bowl Records.

2005, 11 January , is Janis's Birth who's gonna give the power for the new album under the name of "Nélo" . Starting Athomes studio and realising music for advertising ,short films ,sound design.

New myspace pages in 2006 ,
http://myspace.com/nelonet
http://myspace.com/ozooloo
http://myspace.com/ozlab
http://myspace.com/magalines

2006, composing music for films for Marlboro Classics .

2007 , finalisation from "Rue Myrha "first album from Nélo with Bruno Casties on guitare , Frank Delassus on piano ,Sylvain fétis with sax and guests like Patrick Bylebyl aka Seven Dub , Grant Phabao .Jean Marie Marié , Stephane Roch , Jean Yves David .

2008 , meeting with the bande Qué Pasa trio , world music sounds like hispano-arabo-bonobo-franco-belgium...yes.....

begining 2010 , work on progress for Qué pasa 's live act + an 12 titles album Electro World.